Admissions to IBA Community College Naushahro Feroze 2022
IBA Community College Naushahro Feroze Open admissions for associate degrees in computer science, electrical engineering, electronic engineering, two-year, four-year program.
Important dates for admissions:
Tentative dates:
Last form submission date: July 12, 2022
Date of admission test: July 17, 2022
Start of classes: August 02, 2022
COVID-19 PCOS will be followed.
Degree Programs:
Two-year associate degree program in Computer Science and Electronic Engineering
Diploma of Associate Engineer DAE Degree three years in Electrical Technology and Information Technology Informatics and Electronic Technology
Title awarded by SBTE Karachi.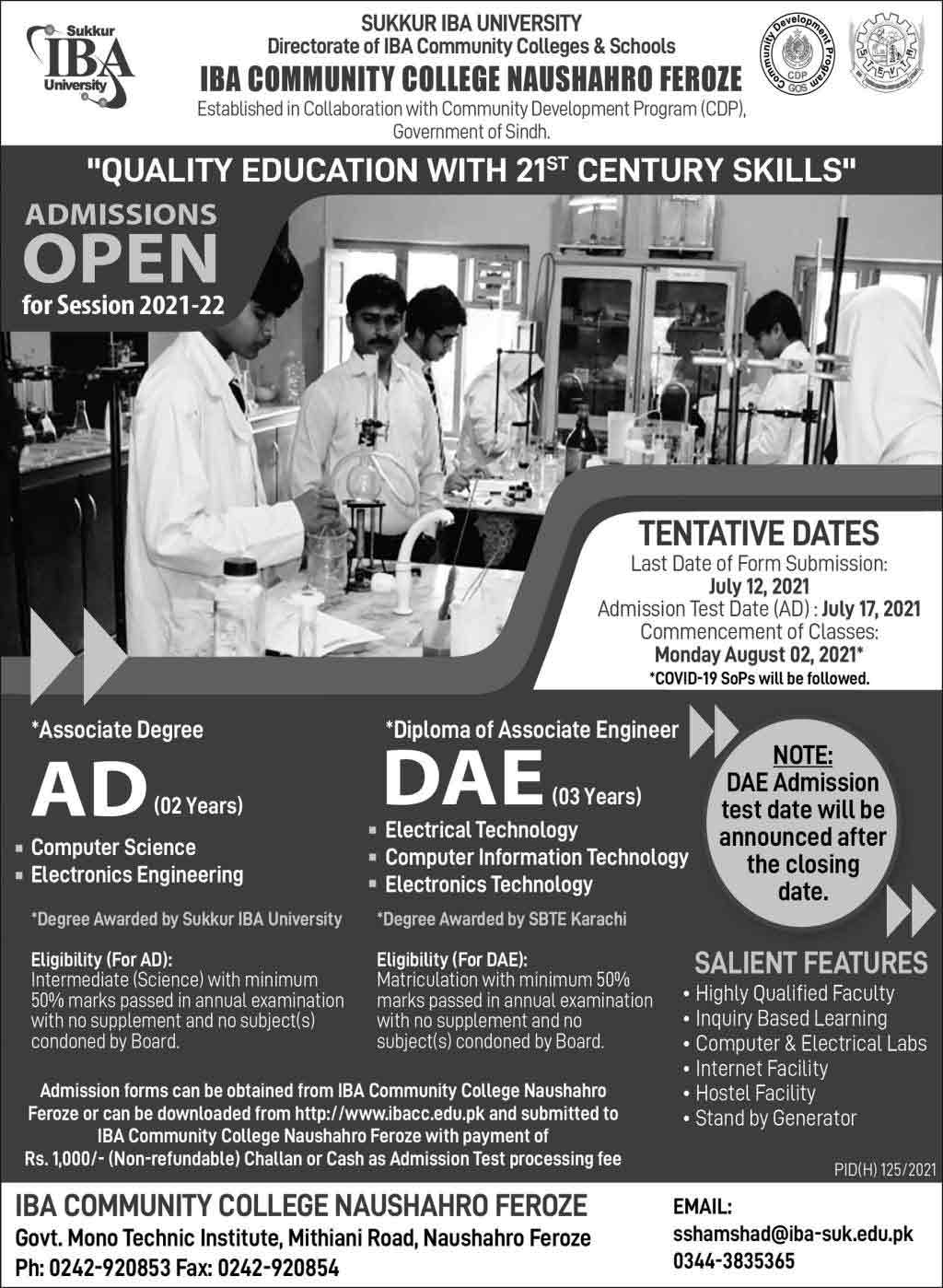 The admission form can be obtained at IBA Community College feroze or can be downloaded from ibacc.edu.pk and submit the admission form to IBA Community College Naushahro Feroze with payment of Rs. 1000/- Challan non-refundable or cash as admission exam processing fee.
Test result:
Classes will start from: August 02, 2022